Tunable White is a concept which enables changes of the colour temperature of white light. For a standard luminaire, the colour temperture needs to be specified in the order. For Tunable White luminaires, the colour temperature can be adjusted according to current needs and mood from warm white (830) which is suitable for relaxing as well as negotiations to cool white (865) which is suitable for vigilance and good work results.
These functions can also be used in rooms with insufficient daylight or in modern offices and classrooms to stimulate people's work effort and concentration. 
Controlling of light intensity and colour temperature can be done in several ways: the easiest way is a simple button which allows you to manually adjust intensity as well as colour temperature. Apart from that, we also offer automatic dynamic control based on day time and the amount of natural light. 
Feel free to contact us for more information. 
More information concerning the influence of light on man is available here: www.humancentriclighting.com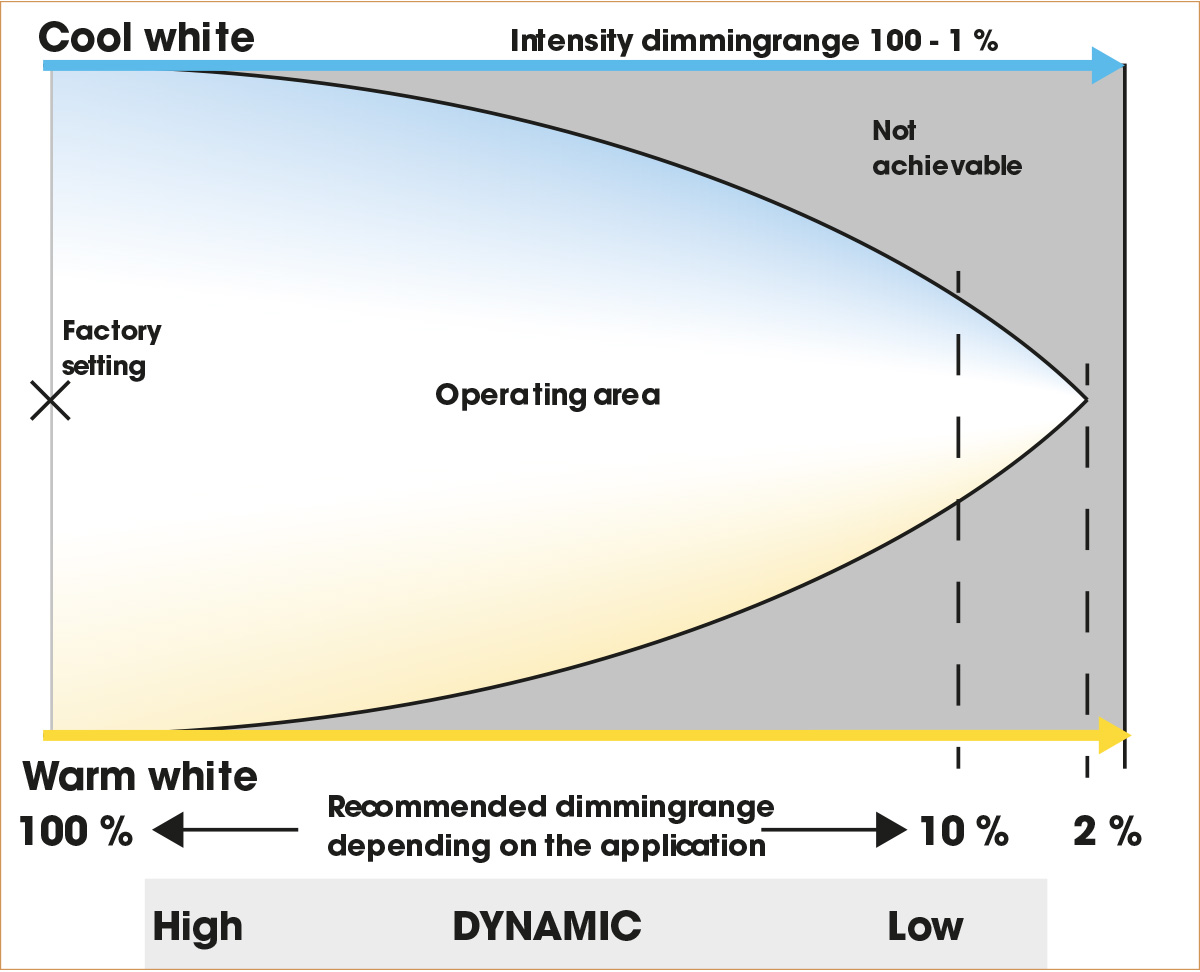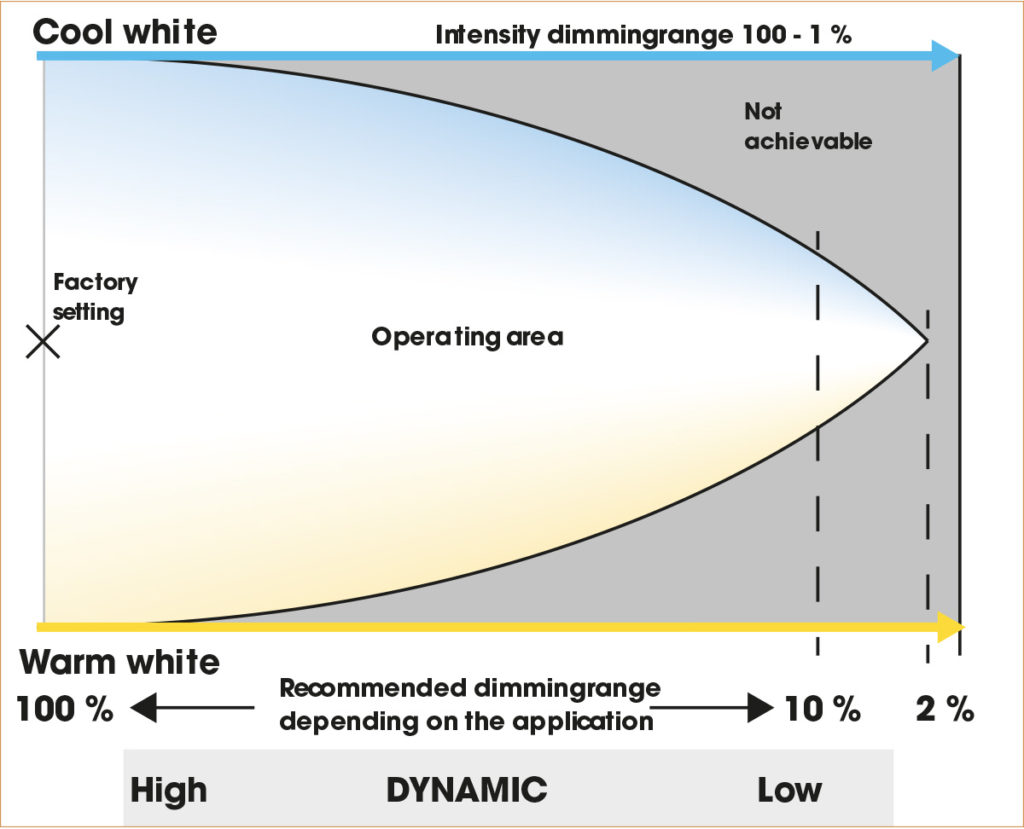 Example of coding: ZCLED3G32QTW/M600-Mikro-C